Dreaming Of Home
March 5, 2017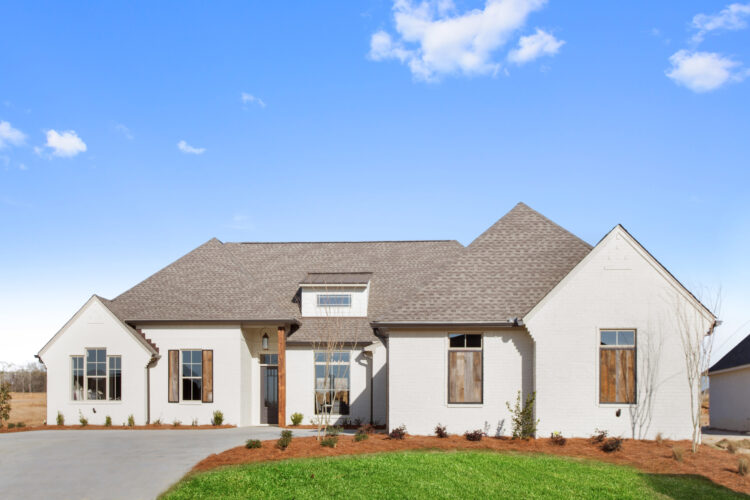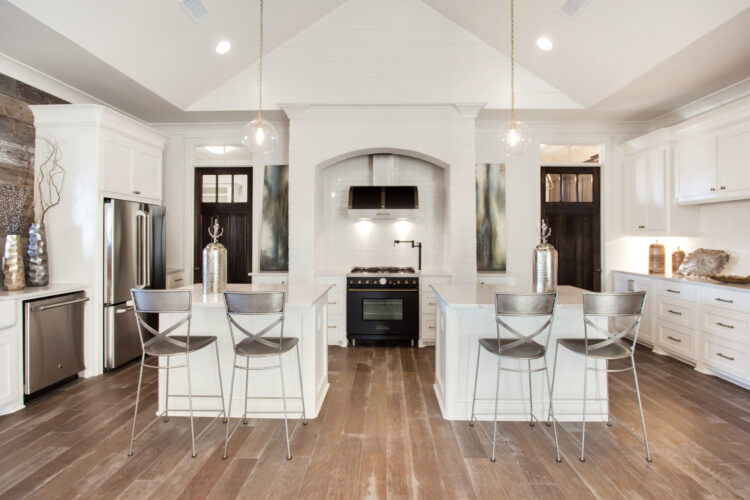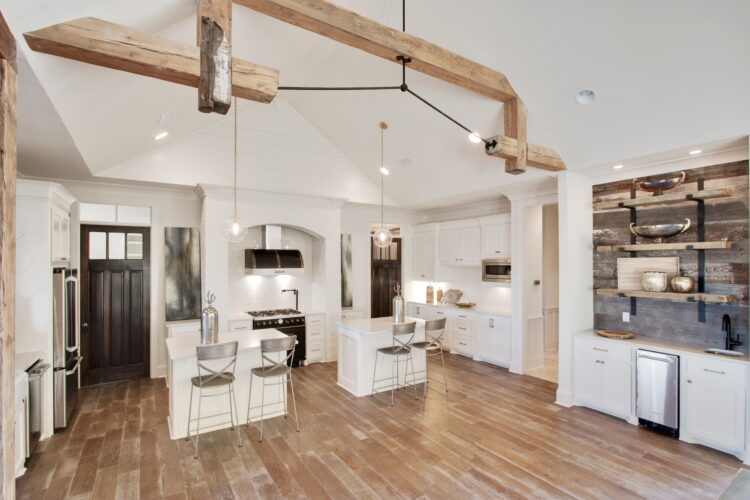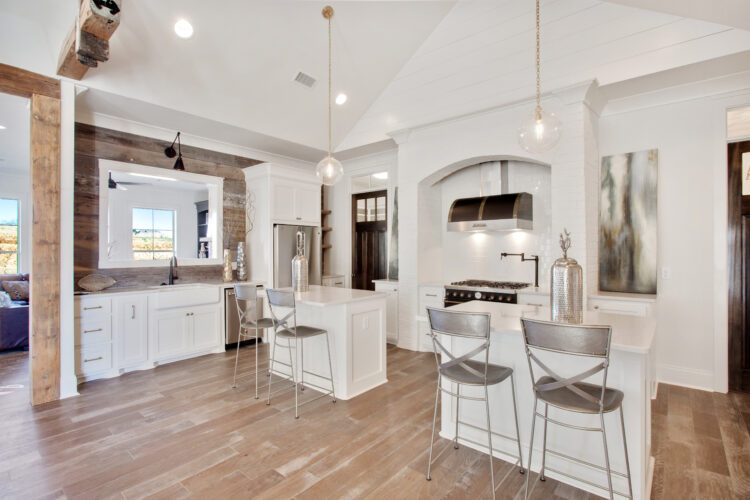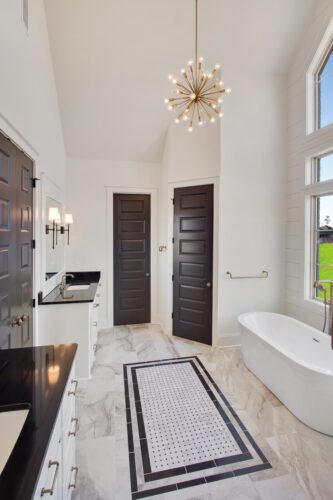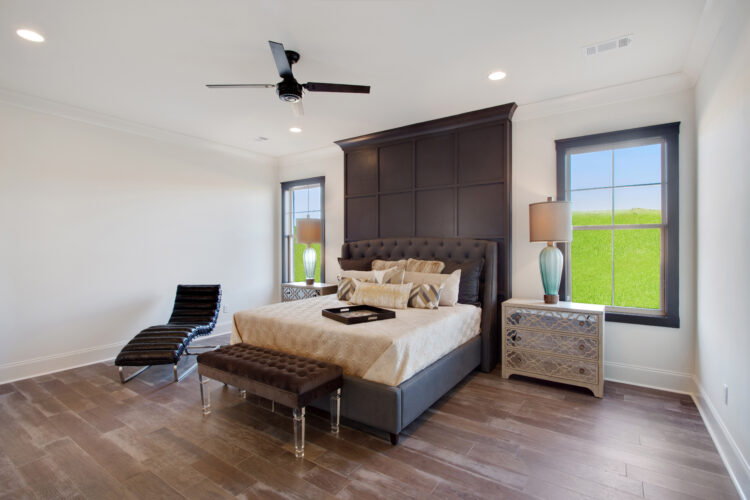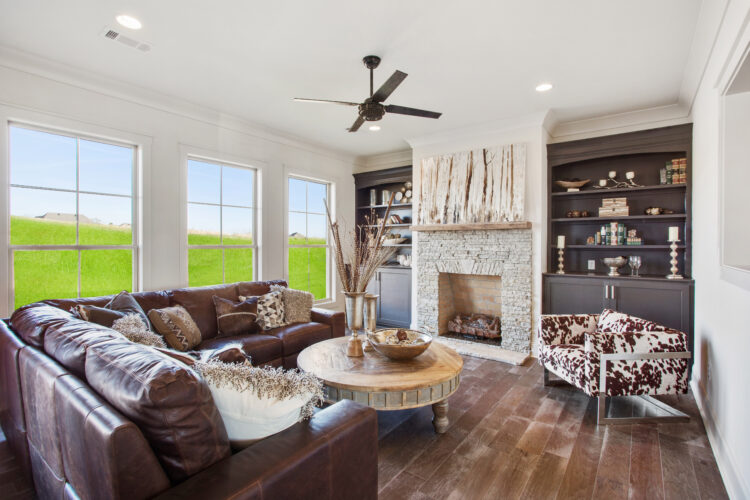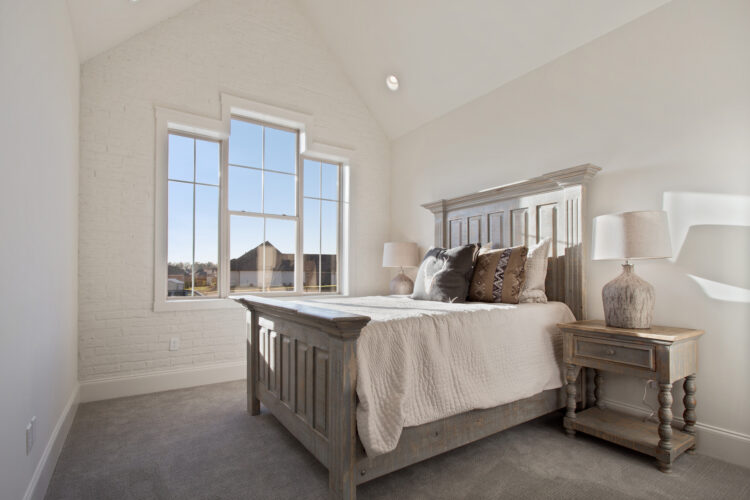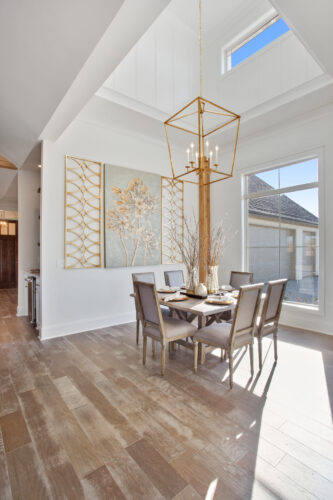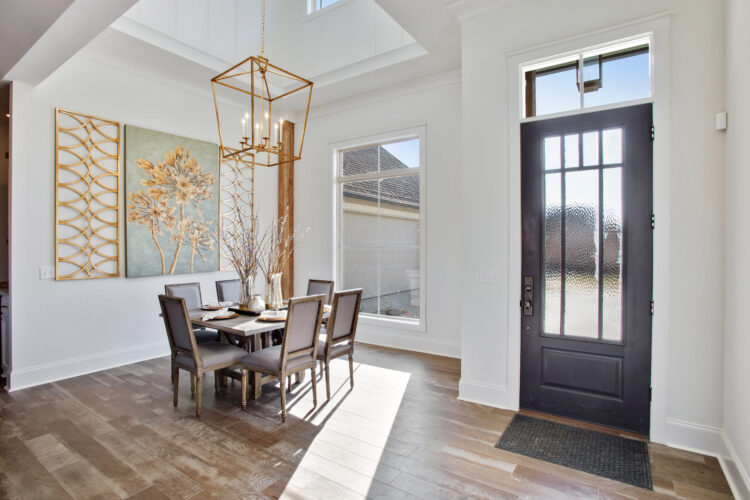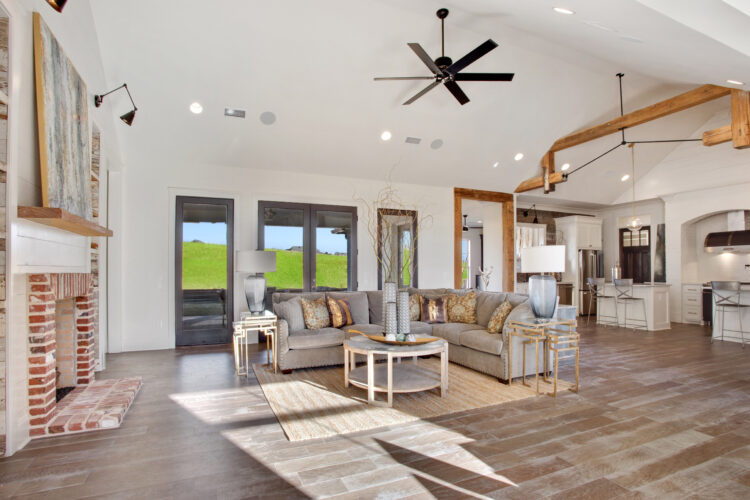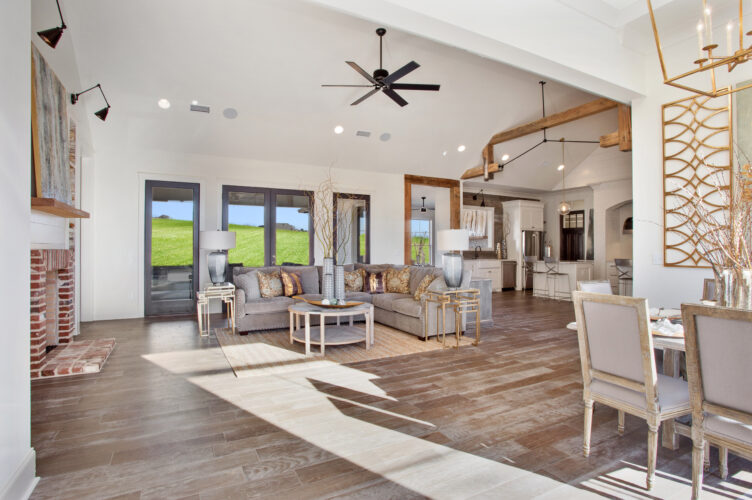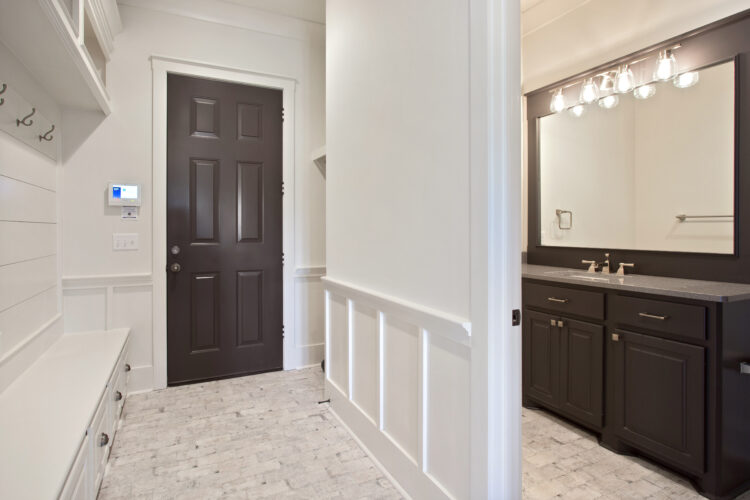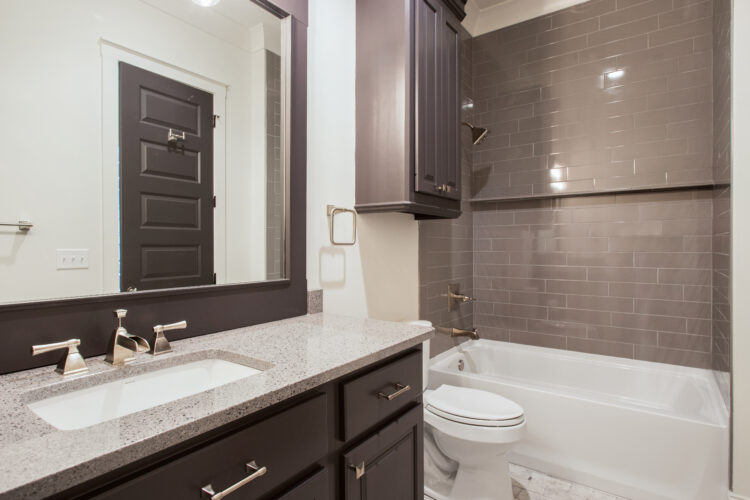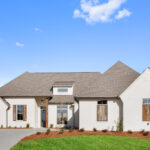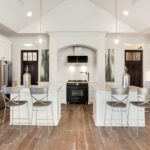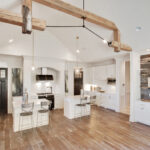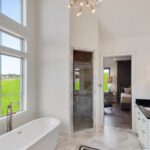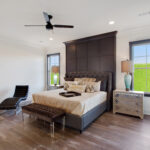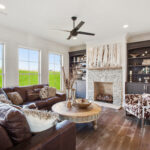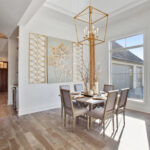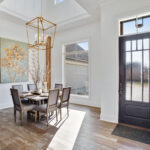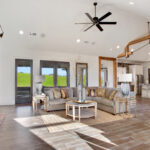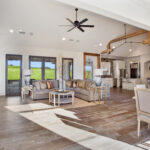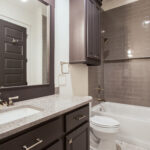 This year's St. Jude Dream Home® is truly a gem, full of unique architectural details, custom finishes, and innovative products. Built by Deep South Custom Homes in the Latter Rayne subdivision in Flowood, this 4 bedroom/3 bath, 3,100 square foot home valued at $485,000 assumes an elegantly rustic and farmhouse feel, yet exhibits modern touches throughout.
This year, St. Jude broke ticket sale records only halfway through the campaign. Open house tours prior to the giveaway were a huge success, thanks to the many volunteers who helped show the home to the public and promote ticket sales. As I was writing this story, I thought it was important to provide a little background on St. Jude Children's Research Hospital and the St. Jude Dream Home Giveaway. Founded by the late entertainer Danny Thomas, St. Jude opened in 1962. Its mission is to find cures for children with cancer and other catastrophic diseases through research and treatment. Located in Memphis, Tennessee, St. Jude has treated children from all 50 states and around the world. It is the only pediatric cancer research center where families never pay for treatment not covered by insurance. A child is never denied treatment because of the family's inability to pay. St. Jude has developed protocols that have helped push overall survival rates for childhood cancer from less than 20 percent when the hospital first opened to 80 percent today. In 1962, the survival rate for acute lymphoblastic leukemia, the most common form of childhood cancer, was a mere 4 percent. Today, the survival rate for this once deadly disease is 94 percent, thanks to the research and treatment protocols developed at St. Jude.
The first Dream Home was given away in 1991 in Shreveport, Louisiana. Since then, over 340 homes have been given away and nearly $290 million has been raised for St. Jude. The success of these projects would not be possible without the loyal local vendors and sponsors who commit their time and resources to each year's home.
The 2017 St. Jude Dream Home in Flowood was blessed with unwavering support from many national and local sponsors. The year's home exterior showcases a combination of paint brick and Old St. Louis accents, donated by Old South Brick; 30-year high-definition shingle roofing, garage doors and all sheetrock were donated by Renfrow Supply; and all exterior and interior paint was donated by Sherwin-Williams and painted by Mina Paint Company.
Brian and Natalie Burkley of Deep South Custom Homes created a modern design that incorporates a touch of farmhouse whimsy, industrial edge and rustic elegance. Overall, the home's inspiration came from their love of old, timeless character mixed with today's modern amenities to give the home a completely fresh, but cozy feel.
As the tour continues inside, we want to personally thank those of you who reserved your ticket for the chance to win this gorgeous home. And if you were not the lucky winner, then Deep South Custom Homes can still build your dream home! However, please donate to St. Jude Children's Research Hospital if you feel led to do so. Finding cures and saving children's lives is St. Jude's mission. You never know when a friend or family member will need their treatments.
Entering the home, a beautiful front door donated by Contractors Millwork features a customized cross grid window and transom. A combination of dark painted custom interior doors and Craftsmen style wood doors makes a statement throughout the house. 6 3/8" plank hickory flooring in Antique Walk "Picket Fence" by Andersen was donated by Shaw Flooring, a national sponsor. A soothing palette of white paired with black accents and rustic textures of warm wood tones, gives this home a classic, timeless and cozy feel. Elegant lighting with custom finishes embraces you in each space; donated by Sunbelt Lighting of Flowood. The interior trim and cabinets of this house are a highlight of the overall design; donated and provided by Triangle 44 Design Team.
The open-concept kitchen, keeping, den, and dining rooms feature a combination of textured elements. A beautiful paint brick arch as seen on the kitchen range wall, Hardie shiplap accent walls in the vaulted kitchen and den, and old reclaimed wood accent walls and floating shelves throughout are just some of the many features in this beautiful home. A custom antique pine trussel beam with iron accents provided by Plantation Millworks and Custom Creations flanks the large vaulted opening from the den to the kitchen. Off the kitchen, you'll find a quaint and charming keeping room with a white stone fireplace donated by Morgan's Natural Stone. Lagoon Quartz donated by Silestone and fabricated by The Stone Source covers the generous countertops in the kitchen. A luxurious and industrial style gas range and vent hood donated by Tecnogas takes center stage in this clean, classic and modern kitchen. Double islands serve as ample prep space and bar top eating space. Other kitchen appliances from the GE Café series were donated by Southern Bath and Kitchen along with a large stainless outdoor grill by Coyote.
National sponsor, Brizo, showcases state-of-the-art plumbing fixtures from a series of unique style collections. A touch faucet over the white porcelain farmhouse kitchen sink is an added custom detail to this year's home. Trane, also a national sponsor, provided the high efficiency HVAC equipment which was installed by Indoor Air Quality. Fiberglass Blow in insulation, provided by Insul Pro Plus II, Inc., adds to the overall efficiency of this home. Audio and alarm system was provided once again by The Alarm Company. Sod was donated by C & J Sod Farms and the landscaping was given by Hollingsworth Landscape. Deep South Custom Homes and St. Jude greatly appreciate the support and generous donations from this year's exceptional team of sponsors. Cheers to another fabulous year for the kids of St. Jude!
For the full story, please go to Stages Mississippi Magazine.