Country Living At Its Best – Crossview Plantation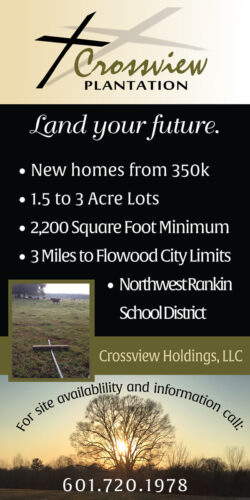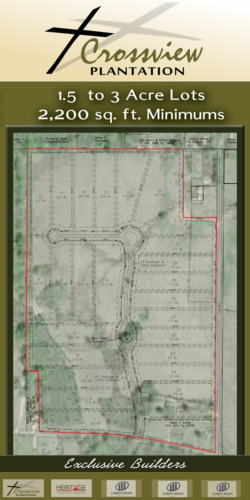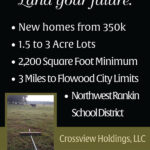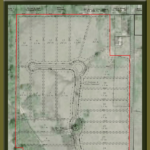 Come discover Crossview Plantation!
This up and coming development is located in Rankin County off Holly Bush Road on the old Clark Creek Farms property.
From Highway 25, the development is less than two miles down Holly Bush Road on the left-hand side. The landscape is mostly open grassland, accented with oak and pecan hardwoods. Developer and builder, Brian Burkley of Deep South Custom Homes, believes this concept is very much needed in the area because of many requests for residential building on larger acreage lots. Brian says, "Nine out of ten people I meet with in the Brandon/Flowood area are looking for larger lots at a reasonable price point, and the plus for buyers is that soil conditions on this site couldn't be better for building." In addition, the location and proximity to area churches, schools, the Ross Barnett Reservoir, and the Dogwood/Flowood areas make it a major attraction to home buyers in this market. The initial phase of development will feature 27 lots platted from 1.5 to 3 acre sectioned lots. At this time, there are four exclusive builders to choose from for Crossview Plantation.
For more information and details on how you can reserve your spot in the much anticipated Crossview Plantation or for a current listing of available properties, please contact Brian Burkley at 601-720-1978.